Yoga deck by the ocean
The word yoga simply means union. The practice of yoga promotes the union of Zarira (body), Manas (mind) and Prana (life energy), which are the triangular base of your life on this planet. As a branch of a tree can't survive without its roots, without the base of ayurveda yoga can't be alive in its complete form.
During your stay at Vaidyas Ayurveda Village you meet our yoga therapist to get a personal yoga program based on your element/symtoms/imbalances.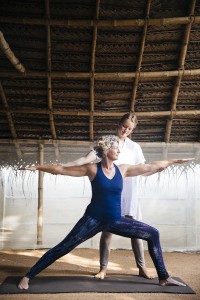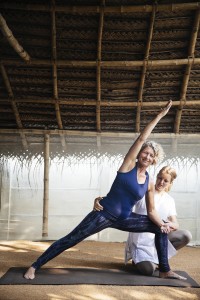 "Believe that yoga is not belonged to any particular style or methods, but YOU. Yoga therapy is the path of wisdom, the light that can lead you to a healthy, peaceful and complete life on this planet. And once you start to practice YOUR own yoga everything will disappear – your physical pain and mental struggling. Then you become your own therapist, the light. Then your life becomes your own path, the therapy. There everything becomes one, everything becomes you – the light, the path and the yoga."/Janesh Vaidya (From the book Yoga is my therapy)
/Janesh Vaidya